Last Updated on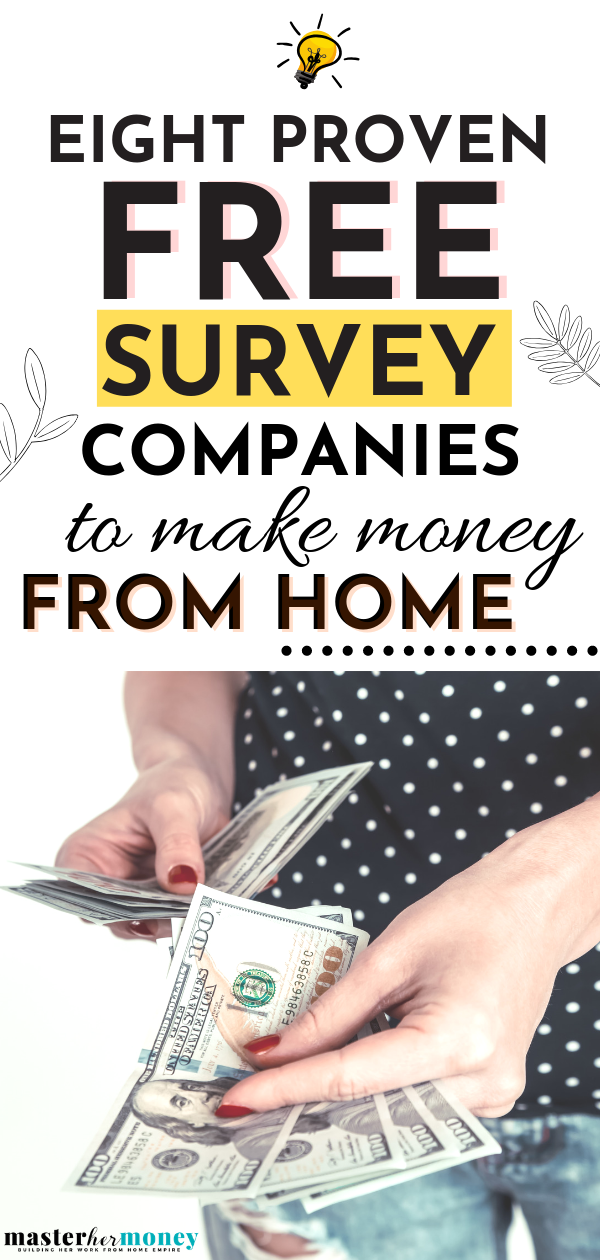 So, you wanna get paid to take surveys? Surveys are an excellent way to supplement your income. You won't get rich with survey-taking nor will you take this to a full-time income but, if you're looking for some extra money for:
Your entertainment budget (coffee, movies, drinks with friends, etc.)
To throw toward your bills for faster payoff
To boost your savings account
To grow your retirement fund
To enjoy a more fruitful lifestyle every month
Then, survey-taking is totally for you!
I've got 8 free places to share with you to help you earn a side hustle with survey taking. Keep reading to learn the ins and outs of this lucrative side money idea so you can boost your bank account, grow your retirement fund, and start making more money today. Take a look!
8 Free Places to Get Paid to Take Surveys
This survey company offers high-paying survey offers. You will get paid to share your opinion and influence decisions that will have a major impact to products being sold in stores. Reputable and long-running survey company.
Join Pinecone Research to get started with their high-paying surveys.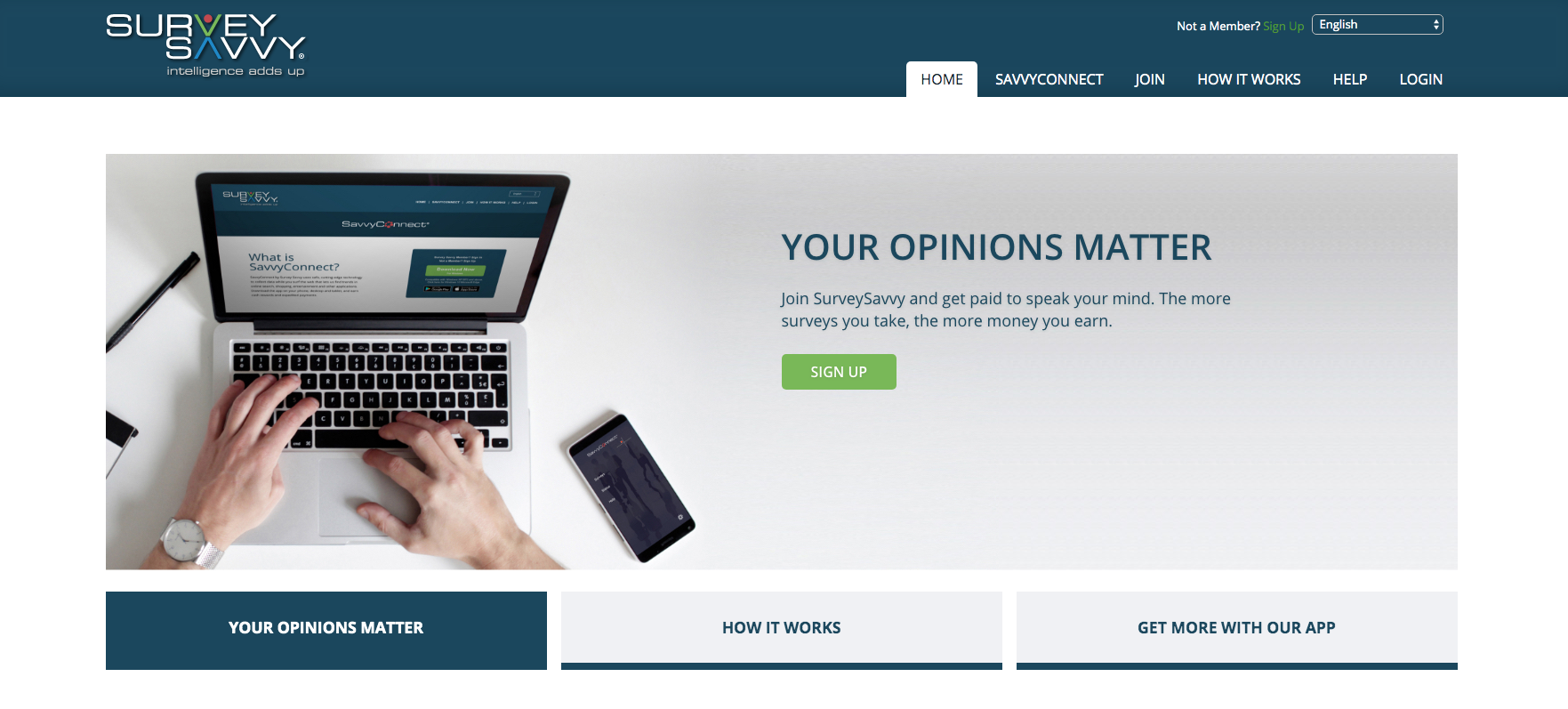 This is the first survey company I joined.
I have been paid tons of money through them and still earn every single month. You'll love their site interface, it's super easy to pick and choose the surveys you want to take and they have a cool referral program that rewards you well for referring family and friends.
Check out more on Survey Savvy here.
This survey company has it all. Multifaceted sites with tons of ways to earn:
Take surveys
Watch videos
Online shopping
Research
Discover
You will never get bored with Swagbucks.
I recently read a blogger story where the money-saving influencer used Swagbucks all throughout the year, stacking up her rewards. At year end, she accumulated $500 that she cashed out for an Amazon gift card and use it to buy holiday gifts for her friends and family.
Get signed up with Swagbucks for free and grab your FREE $5 signup bonus.
Be an influencer and get paid to share your opinion with Survey Junkie. Shape products and services, the way they are produced, how they serve customers and more, all by sharing your honest opinion.
Take surveys, earn rewards and get paid! That's exactly how it works!
Success Reviews:

Join Survey Junkie here to get started making money with their surveys!
A big favorite of mine. This is the company that just mailed me a payment check that I cashed over the weekend. They pay via PayPal too, by the way.
Signup with Vindale, get a $1 Signup BONUS and start taking your surveys. Every time I login I see offers ranging from $20 to $30, so if you took $20 worth of surveys daily, you could add a cool $600 to your monthly income.
Not bad, eh?
Learn more about Vindale here.

This survey company is super straightforward, which I love:
Take surveys
Earn points
Choose your rewards
Long-running survey panel that pays you for your honest opinion.
A cool feature is their bonus loyalty program where you get rewarded for sharing your opinions. Basically, the more you participate, the more you are rewarded, with this loyalty program. You can see the bonus point tier system and learn more about the program here.
Join Ipsos to get started today!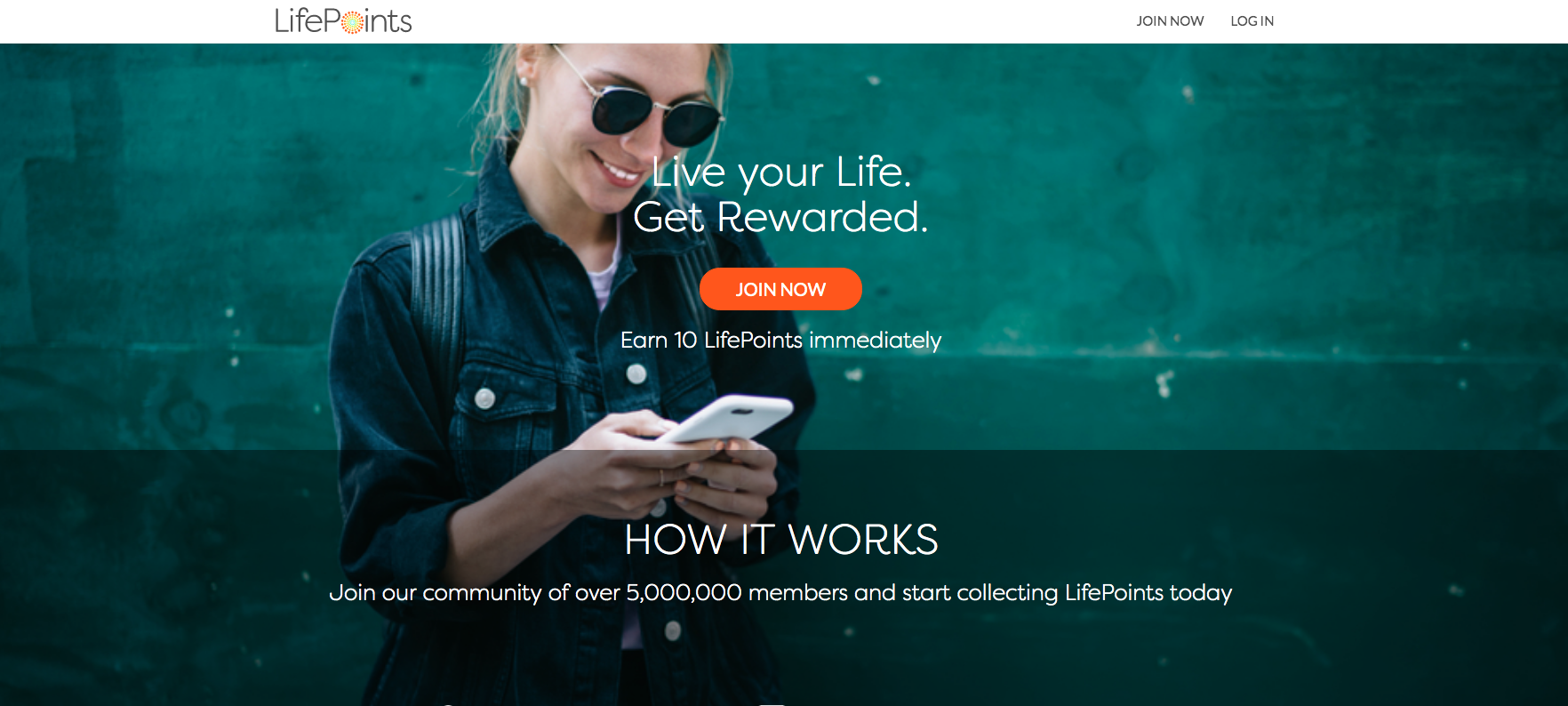 Their saying is live your life and get rewarded. Join their community of 5 Million and start collecting your LifePoints right away!
Connect with the community, contribute, and collect LifePoints to get rewarded. You get rewarded by LifePoints, doing activities like:
Taking surveys
Completing activities
No special skills, special background or expertise is required. It's the easiest way to earn money for sharing your opinion.

React, respond and redeem. Take part in online surveys with Opinion World and get rewarded for sharing your point of view.
An easy, fun, and rewarding way to make extra money.
Get started making money online with surveys from Opinion World.
Best Practices for Making the Most Money with Surveys
Now that you've got the list of survey companies to start making money, what do you do next?
Well, we have rounded up some helpful best practices and tips to aid in helping you earn the most money possible. These tips are actionable and I use them to make money with surveys daily. I just cashed a survey check over the weekend!
Separate email address
Join multiple survey companies
Create a routine
Track your work
Get A New Email
A new email address can be gotten from Google mail for free. The point of this is to help you get organized. You will be getting notifications from your survey companies. You don't want to miss them or have them get lost in your primary email inbox so opening a separate email account is the natural fit.
Multiple Survey Companies
Wanna make the most with surveys? Join multiple survey companies. Pick a handful (or all) from the list above. Signup is free and most allow you to start taking surveys right away from the start.
Create a Routine
Again, it is all about organization. Creating a routine for yourself and treating survey-taking like a job is key in making the most money possible. Consider time batching or creating a real schedule for when you will take surveys. Like, Monday evenings for an hour or Saturdays for three hours, etc.
Track Your Work
This holds you accountable. Track your time, track your work, and track your income. This makes a big difference, believe me!
Final Thoughts
We hope you enjoyed this roundup of 8 proven (and free) survey companies that pay for your opinion. Do you have favorite survey companies that you work with? Comment below to share them with us!