Last Updated on
Looking for the best work from home online courses to help you make money online? We've roundup up these 8 amazing courses to teach you how to monetize your skills and make money online. Follow my blog with Bloglovin
Quit your 9 to 5 and achieve your dream of working from home or learn how to use your skills to earn a side hustle.
Regardless of why you want to make more money, these courses deliver. Take a look!
Best Work from Home Online Courses to Help You Make More Money from Home
If you want to break into ecommerce and sell stuff online, this course is what you need. You'll get real ideas of products you can sell online, from the comfort of home.
I broke into ecommerce a few years ago and got my store up to $30,000 per month, working from home. It allowed me to quit my day job, have more time to spend with my 18 month old, and finally achieve my dream of becoming a full-time entrepreneur.
One of my favorites from the course are the real interviews from successful sellers, sharing their story of how they reached success.
Learn more about this course, Top 13 Things to Sell on Shopify.
If you are in online business or blogging, you have got to know that Pinterest is a goldmine for traffic to your website.
There are so many hidden strategies and tactics to up your Pinterest game, it'll make your head spin.
And, they are ALL revealed in the Pinterest Avalanche course.
What's the big deal about traffic anyway?
It can be super tough to convince strangers to visit your little ol site in the huge jungle of the world wide web. Pinterest makes it easier to capture the attention of readers, growing your audience and traffic.
More traffic means more audience. More audience means more clicks. More clicks means more money for your website.
Check out Pinterest Avalanche here to see what they have in store for you. Personally taken this course and highly recommended.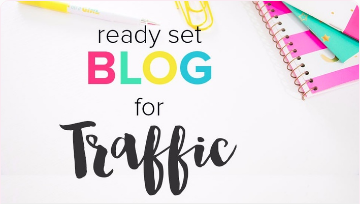 This massive course has 7 humungo modules filled to the brim with tons of useful info to help you increase your blog traffic:
Starting your blog
Traffic foundations
SEO strategy for long-term traffic
Pinterest growth strategy
Creating income-generating content
Plus, more!
This is the kind of course that will get you excited.
It will take a you a while to comb through all the material and you'll love that it's a blend of text-based and video lessons.
Get ready to learn and get even more excited to blog.
Check out more on Ready Set Blog for Traffic!
Learn all about flipping starter websites!
What's website flipping?
You build or buy a website, then grow it, and lastly, flip it for a profit.
For example, you buy a makeup blog for $1,000, then, invest your time and effort to grow the blog, then sell it 3 months later for $5,000.
You just flipped a website and you earned $4,000 in the process!
That's what website flipping is.
The great thing about flipping websites is, it's for anybody.
No specialized skills or education is required. You don't need to know how to code, you don't need to know how to blog, or how to write, it's incredibly easy.
The course shows you how to grow an income of up to $2,500 per month flipping websites.
Some results…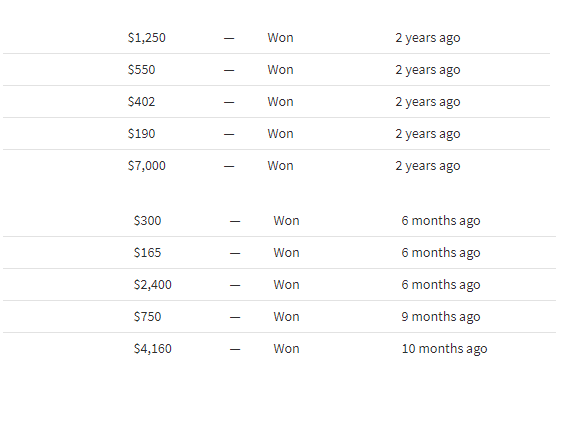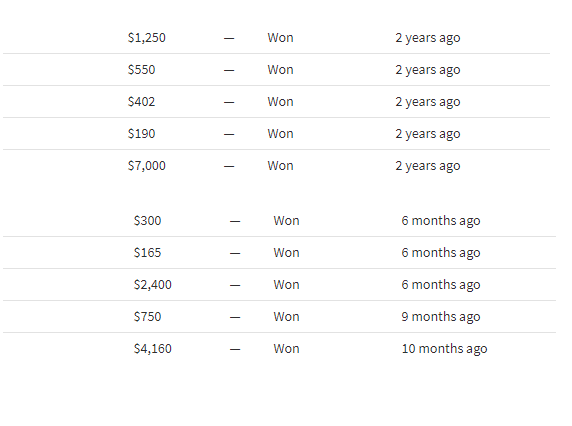 And, you can make even more than this, if you decide to scale.
I have personally earned over six figures flipping sites.
If you want a rewarding work from home gig where you can make the rules and call yourself boss, control your income potential, and more, check out website flipping, and The Art of the Microflp shows you how to accomplish this!
Learn more about The Art of the Microflip.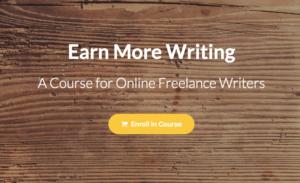 Interested in working as a freelance writer?
Freelance writing is incredibly rewarding.
It's actually a gig I still do on the side for an extra $3K to $5K per month.
You get clients, write your heart out and get paid for it.
This course shows you how to earn more writing!
The creator makes $200,000 per year freelance writing.
Do you wanna join her?
Learn more about Earn More Writing School here.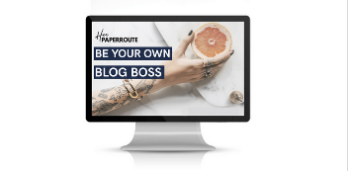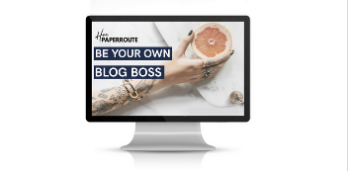 This course is about monetizing your blog.
Are you a new or existing blogger struggling to make your blog income-producing?
I remember my first blog. I didn't start making money until month 2 and it was under $100/month.
All that hard work, time and effort for a measly paycheck of under $100.
Finally, learn how to make your blog MAKE YOUR MONEY!
If this is you, dive into this course. It's truly amazing.
You'll learn about niche discovery, WordPress and creating your blog, creating content, email marketing, social media marketing, and so much more.
If you want to truly know how to monetize your existing or new blog, check out this course.
This is a Pinterest course about using the visual search engine (Pinterest) to make money!
Module 1 Includes some of the Basics such as :
– Converting To A Business Account
– How To Clean Up Existing Boards
– How To Make Board Covers
– How To Use Sections on Your Boards
In later modules & lessons you will learn how to automate your boards with Looping and scheduled pinning, along with some manual pinning techniques.
You will also be taught how to Brand Your Pinterest profile & how to create pins that convert into clicks, re-pins & sales.
Grab this killer course on how to monetize your Pinterest presence and make money using Pinterest.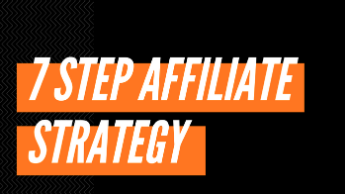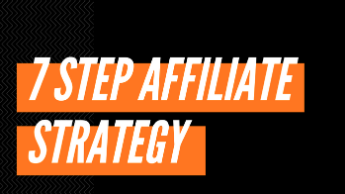 Learn the ins and outs of affiliate marketing.
Affiliate marketing is promoting affiliate products to the general public in hopes of making money.
How can you make money?
You refer products and earn a commission on the sale.
For example, if you refer a sweater with a $10 commission and the sweater sells, you just made $10.
Imagine if you sold 100 sweaters in a month. You just earned $1,000!
That's affiliate marketing in play.
And this course teaches you all about it.
Grab the 7 step affiliate strategy course today.
Final Thoughts
What do you think?
These courses really pack a punch and offer a little bit of everything to help you make money working from home. Learn how to make money with blogging, affiliate marketing, Pinterest, your own online store, and more!
Can't decide?
Scoop all 8!
What are your online income goals? Share your thoughts down below in comments. We'd love to hear from you!