Last Updated on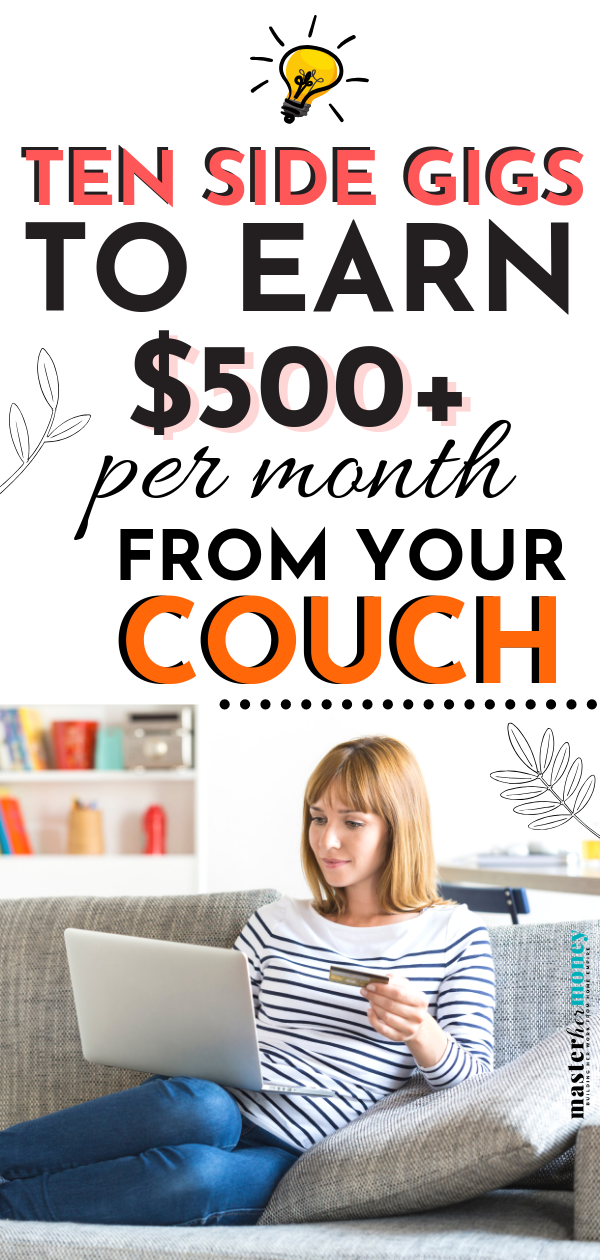 How dreamy does that sound, side gigs to make money from your couch? These really do exist. If you want to enjoy the flexibility and freedom or working from home, while making enough money to:
Grow your retirement account
Boost savings
Pay off your bills
Pay your rent or mortgage or,
Enjoy a more fruitful lifestyle every month
Then..keep reading!
Side Gigs that Let You Work from Home
These gigs are flexible, you can create your own schedule, and earn an unlimited amount of income. Check out the video to learn about all 10 opportunities!