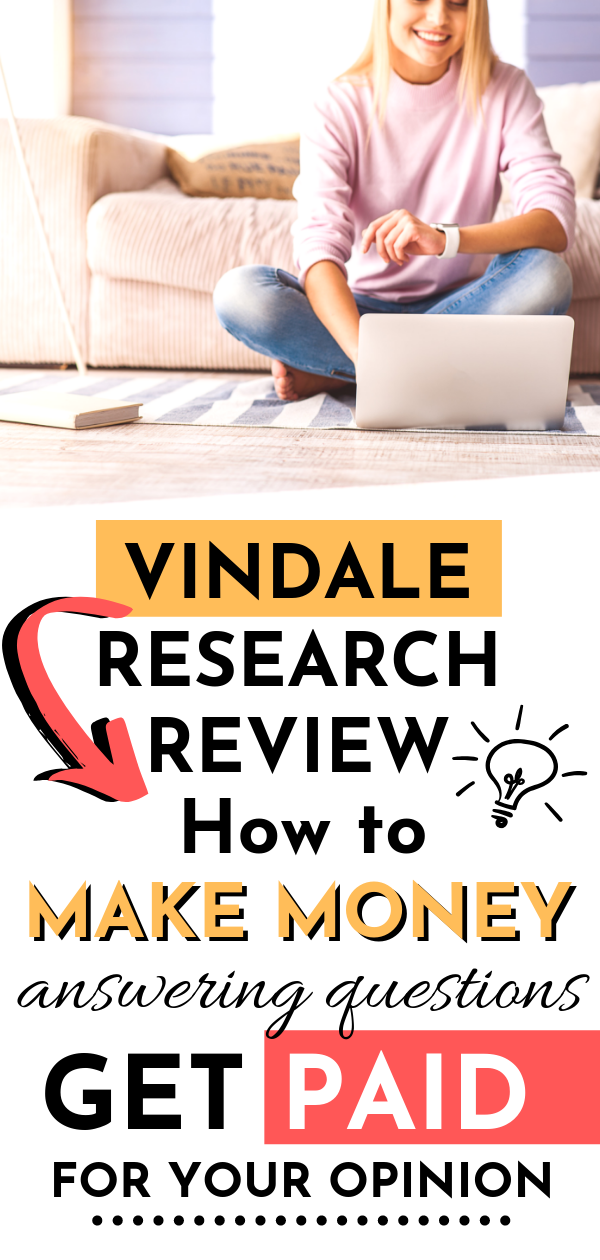 Have you heard of the survey company Vindale Research ? They pay you for your honest opinion. Did you know that companies like this exist?
My review of Vindale Research will reveal if they are legitimate or a scam.
You might be wondering how surveys help companies. Well, they are one of the best ways for brands to understand customers. And, for survey goers, it's a good way to earn extra money online sharing your opinion.
Sound interesting so far?
In case you are unfamiliar with paid surveys, I'll brief you on it. Lets get started.
What Are Paid Surveys?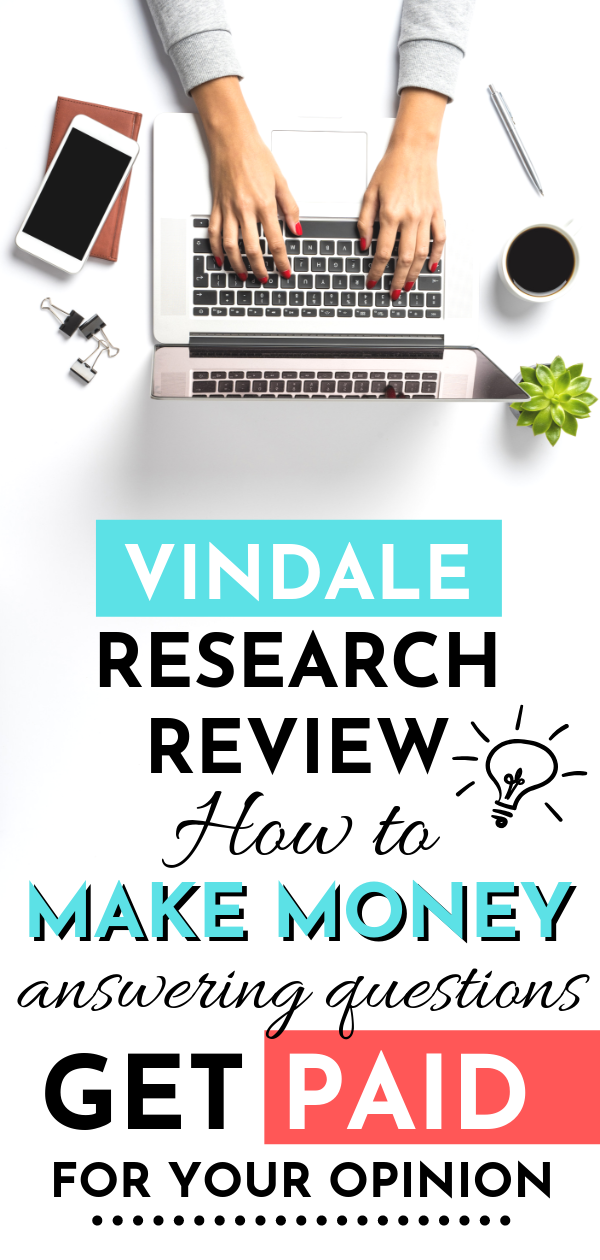 Paid surveys are short questionnaires that you answer and submit to the survey company.
The survey company acts as the middleman to you, the survey goer, and the company giving the survey.
The relationship is mutually beneficial:
The survey goer gets paid for their honest opinion and for their time
The company gets valuable insight from real customers
These surveys are on a variety of topics like:
Travel
Lifestyle
Work
Beauty
Politics
And, more
It's super easy and the important thing is that you are totally honest in giving your opinion.
They have increasingly becoming a top research tool for companies, medical and educational institutions looking to learn and gain valuable feedback and insight from regular everyday people and their life, lifestyle, products and services they use and more.  In exchange for this feedback, survey participants are paid a varied amount of money, depending on the survey offer!
Keep reading to learn more.
Why Take Online Surveys?
Online surveys aren't a way to replace your full-time job or regular income, but they are useful for extra spending money. Look at all these ways you can use your earnings from surveys…
Boost your savings account
Grow your retirement fund
Pay off your car
Pay off your credit card
Enjoy spending more money on shopping, fast food, and entertainment during the month
Fueling your child's college savings fund
Saving for vacation
Saving for a down payment on a car or house
The list goes on and on.
The bottom line is, who wouldn't enjoy a little extra money every month?
Everybody.
And, with little effort and these perks, you will want to signup with Vindale Research:
Design your dream schedule
Get paid via PayPal
Unlimited income potential
I have been doing surveys for years.
I absolutely love it because first, it makes me feel like I'm making a difference, sharing my opinion and feedback with companies, shaping the ways products are made and the general public is served.
It's definitely nice that I get paid for surveys too!
I've received dozens of payments from Vindale. They are A+ and one of my top recommendations if you are new or experienced to surveys and want a legit way to make money online with survey taking.
What you Need to Get Started?
Your time
A great attitude
A device with Internet access
Time Required for Surveys
One of the reasons I love surveys as a side hustle is because it's so convenient and flexible. You can literally take surveys from Vindale any time you have some spare time:
Waiting on your doctor's appointment
Hanging out in a hotel lobby waiting on your friend
Lying in bed in the morning before you get ready for the day
Lying in bed at night before you fall asleep
Scheduled times that you set, according to your schedule
Any time you want to!
These surveys are available 24/7. There's no waiting for an email of offers or only take surveys at these designated times..not with Vindale and you will love that, just like I do!
You can take your surveys anytime!
Just login and go to town on survey offers.
Having a Good Attitude
A good attitude isn't hard. Keep in mind, you want to be honest when taking surveys, give your real, honest feedback and that's all you need. Sometimes bad moods influence our judgment so try to stay positive when you take your surveys.
Internet Access
This last one is easy.
Internet access. It's how you access the surveys. Your own computer, the public library, your campus library, internet cafe, borrowing a friend's computer or tablet, hopping on the computer at your parent's house, using your smartphone, there are a ton of options to gain access to internet.
These are all the reasons I love Vindale!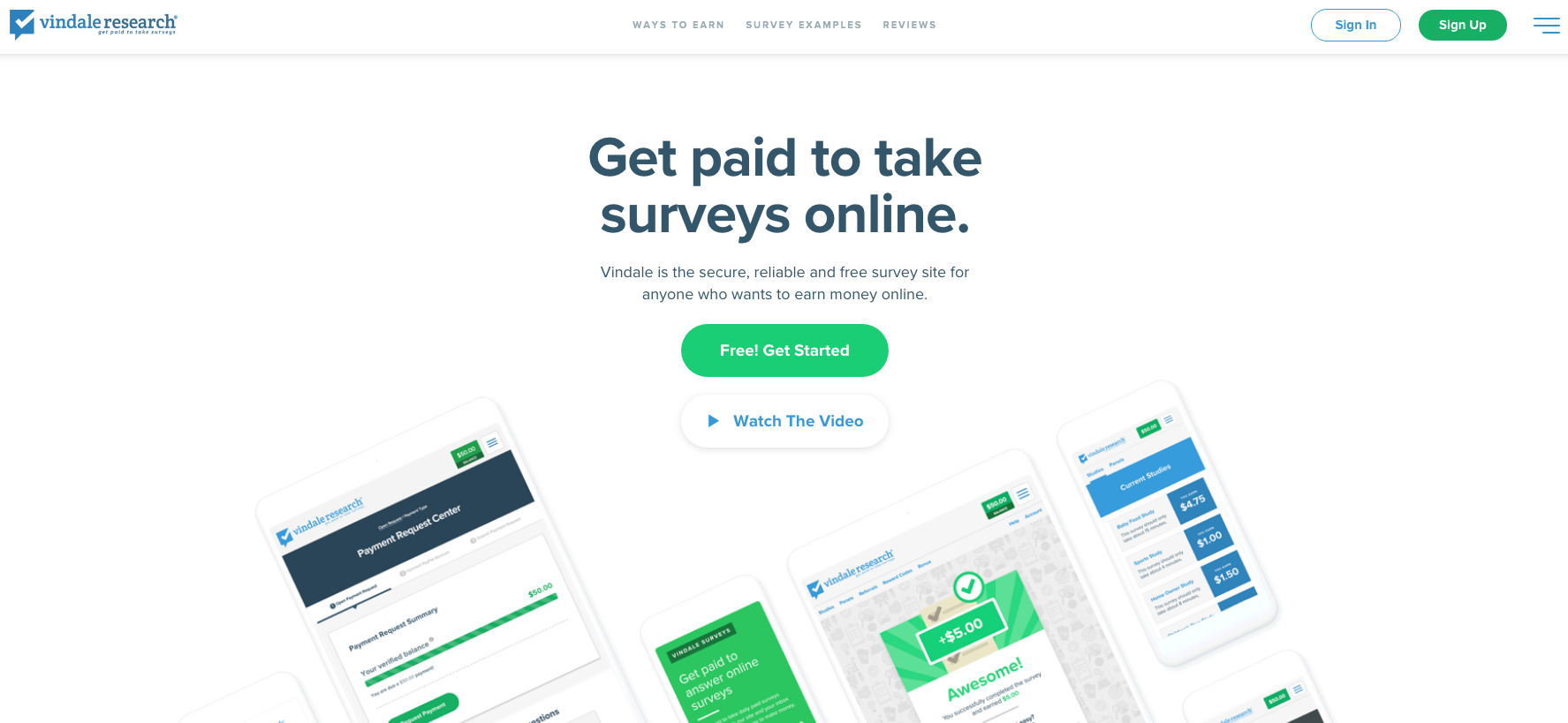 Vindale is a reputable survey company, paying it's members of $7 Million dollar for their honest opinion.
Who needs some extra cash, raise your hand?
It can be hard to differentiate between the reputable survey companies and the scam companies sometimes but, Vindale, is reputable.
I won't make false promises here. You aren't going to earn a full-time income taking surveys through Vindale but, the extra money you do make will go toward helping you pay your bills, increase your spending money every month, and boost your savings account.
Similarly, there are other websites which do the same, like my favorites: Survey Savvy and Pinecone Research.
Vindale Research Review – How to Sign Up?
It is super simple to sign up with Vindale Research.
You need to complete the signup form with information like  your name, address, your mailing address, and other usual pieces of information.
It shouldn't take any longer than 2 minutes to get set up. Plus, they offer a  bonus of $1 just for joining!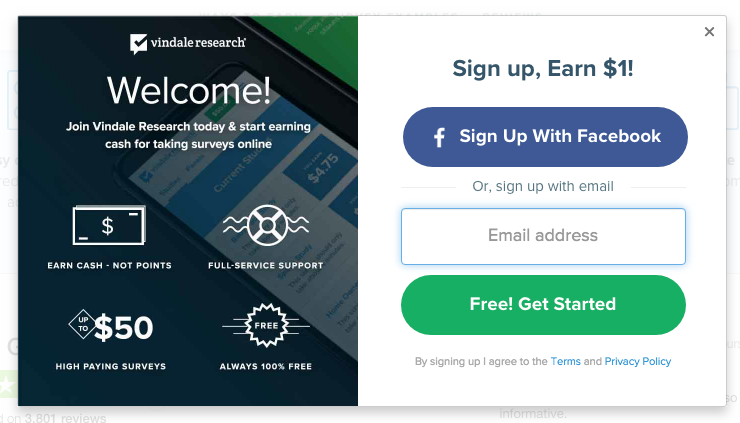 Doesn't that sound quick and easy?
Vindale Research makes it easier than ever for someone to get setup through their website!
How Much Can You Make Through Vindale?
You can find survey offers up to $50 each!

Here's a list of some of the current surveys showing…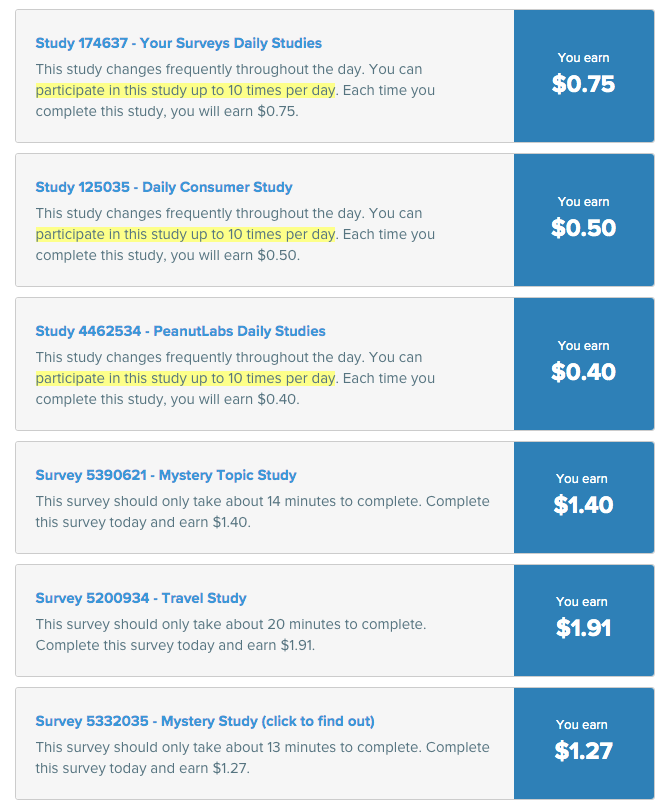 Every time I login, there are at least $10 to $30 worth of survey offers. That means…
Average $20 offers/day completed x 7 days/week = $140 week (or $560/month) just from Vindale!
To be honest, again, you won't break the bank here, and you won't earn full-time, but an extra up to $500/month or more, isn't bad, helping you pay the bills, enjoy more spending money, build your emergency account and more.
They make it so easy..do not miss this Vindale browser extension you can add right to your browser for easy survey taking!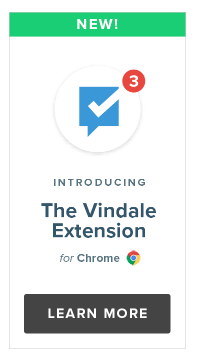 Vindale Research Review-Getting Paid
They pay out in increments of $50, via PayPal. So, you cash out and get your PayPal payment instantly, on payday!
They've paid out millions to their members!

Are you one of them?
If not, join the Vindale network today.
You will love that Vindale pays you via PayPal, real cash straight to your PayPal account. No points or rewards here. One of the things I love about the company.
Did I mention, I've been taking surveys with them for years??
I am a real member. Who better to offer this review!
Vindale Research Review-How to Qualify for Surveys?
Many companies are looking for input from people from varied backgrounds, like stay-at-home moms, college students, business professionals, small business owners, parents with small children, parents with teenagers, empty nesters, single parents, and single income households, just to name a few.
For example, if you are a major baby stroller company looking for the perfect new stroller for the market, you might ask a few up front questions to survey goers to make sure they are a fit for the survey..preliminary questions to make sure the participant has experience with children (i.e. parents).
Survey eligibility can greatly vary, from being as specific as "someone who has experience with driving a motor vehicle" to "females between 18-24 years of age, " for example.
Vindale Research Review-The Requirements for Participants?
The requirements vary depending on the survey you sign up with. At Vindale Research, you must meet these general requirements:
Must be 18 years of age
Must live in the US, Great Britain, Australia or Brazil
Vindale Research Review-Conclusion
They are a legit survey company!

With all this information we shared above, our conclusion is that, Vindale Research is a legitimate place to make money online. It is not a scam. 
You will not get rich so be aware of this. It will not replace your regular job and monthly income but it is a nice complement to your earnings, helping you boost your monthly income and enjoy a more fruitful lifestyle.
Vindale Research will be a great place to start if you are looking to make money through surveys and sharing your honest opinion.
Why not sign up?
It's totally free, you get a cool $1 signup bonus, you can start taking surveys right away. Here are some best practices to help you make the most money with Vindale Research.
As with any survey company, we recommend these tips to help you earn the most. Take a look..
Treat this like a job
Open a separate free email address for your surveys
Track your time, track your effort, track your income
Batch your time
Put yourself on a routine or schedule with surveys and get really organized with it, to help you make the most money possible with surveys
What do you think?
Ready to join Vindale Research today? Go for it, and don't forget to let me know how ti goes, commenting below with your thoughts and opinion on Vindale!
Hope this review of Vindale Research has been helpful to you. All the luck!