Last Updated on
This is a sponsored post. All opinions are my own.
How cool would that be, to make money playing games? If you're looking for a fun way to make some extra cash, you will definitely want to keep reading to learn about this side hustle opportunity.
Why Make Extra Money?
Why not? No, really, making extra money is great for so many reasons because, who wouldn't want extra money?
Pay off your debts faster
Boost your savings
Grow your retirement account
Enjoy a more fruitful lifestyle every month
Invest to grow your wealth
And, more reasons!
When you think about side hustles, you probably envision a flexible, work from home gig that can work around your schedule.
Not all side gigs are like this but if you can land one under these parameters, you are totally winning!
And, that's what you get with Playtest Cloud. Here's how you can actually make money playing games.
How to Make Money Playing Games
You can make money testing video games.
I'm not pulling your leg here.
Sit back in the comfort of your home and playest games, working with Playtest Cloud.
Check out some of these reviews of real people and their experience testing games…




Meet Playtest Cloud.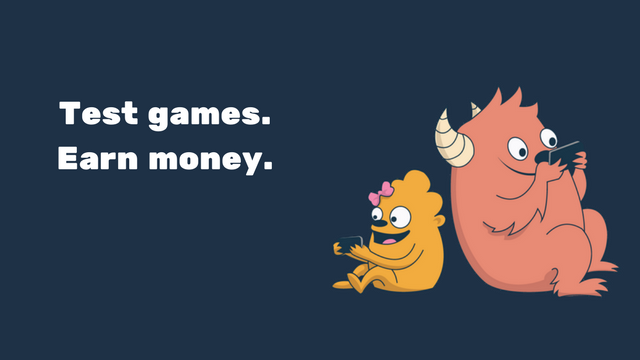 They are the one-stop solution for playtesting mobile games during prototyping, development, soft launch, and after release. For mobile game companies, they turn to Playtest Cloud to set up their playtest, target the right audience, then watch and listen to video players of the game.
They help game companies by providing a diverse array of gamers, targeted by games, genre, and demographics. Players will test from the comfort of their own home on their own devices, from the U.S.,U.K. and Canada.
They help game companies playtest any game build, iOS, Android, etc.
No coding required
No UIDs
Built-in security and more!
As a tester, Playtest Cloud will pay you for testing video games!
This is the perfect gig for those who love fun ways to earn money and have an interest or passion for games.

How Does It Work?
It's a simple 3-step process:
Sign up and then get games sent to your email address
Think out loud while you play
Get paid via PayPal
Easy!
What are the Requirements to Sign Up?
You'll fill out an easy one-page form that will ask you basic questions, like:
Name
Email
Questions about your gaming device
Frequently Asked Questions
Check out some of these common questions people may have about becoming a playtester.
Is playtesting a job?
No, it's not. Keep in mind that being a playtester is not a full time job. It's more of a fun way to make some money on the side, occasionally. A 15 minute playtest will have a reward of $9 USD.
Why do I have to talk out loud?
The game developers want to know what you are thinking as you're playing their game.
Is there anything that is confusing?
Are you becoming frustrated playing? 
What do you like/dislike most about the game you're playing?
What's your goal right in that moment, when you're playing? 
Game developers want to know this! When you talk out loud while you are playing, your feedback will accurately reflect exactly what you are thinking and feeling in that moment.
How much money will I earn?
The reward payment for each playtest can vary depending on many factors including:
the tasks required during the playtests and, 

the length of the playtest itself
They will always let you know how much the reward payment is in your invitation email you receive.
Keep in mind that the qualification test is unpaid. 
Generally, a 15 minute playtest (including survey) will have a reward of $9 USD (note: they also make payments in GBP).
It you are ever unsure about the payment amount, just check the invitation email for the reward amount.
When will I get paid?
Their goal is to process payments for playtests as soon as possible after they have been reviewed. You shouldn't have to wait more than a few days to be paid. There is no minimum amount or minimum payment threshold that you need to reach in order to be paid.
If you are waiting on a payment and want to speak to somebody about it, you can email help@playtestcloud.com.
Do you only pay via PayPal?
Yes, PayPal is the only method method at this time. 
PayPal has the lowest costs for sending international payments and is the best digital method for transferring payments in the countries that they test in.
What kind of games will I test?
We work with a variety of game developers so there are many different games that are tested!
Can I playtest with my kids?
To take part in a playtest with your child, you will need to have them there with you and they must play the game themselves. They will let you know in the invitation email you receive who needs to play the game.
You can encourage your child, but please do not talk or play for them. Let them explore the game how they like and help them if they are stuck.
Benefits of Getting Paid to Playtest Games
If you are interested in working a fun side hustle, from the comfort of your home that's super flexible, becoming a playtester at Playtest Cloud is for you!
Work from home
Perform work on cell phone or tablet
Fun work
Get paid conveniently with PayPal
Playtest with your kids! (conditions do apply)
Disadvantages of Getting Paid to Playtest Games
Open to U.S., U.K., and Canada only at this time
NO direct deposit available (only PayPal)
Part-time opportunity (this is not a full-time job)
Final Word
There you have it! Who knew you could make money playing games?
What do you think? Does this sound like the side hustle opportunity for you?
Share your thoughts down below in comments so we can hear from you!