Are you a woman (or man) looking into starting your own home-based business? Entrepreneurship is a dream for many. It is within reach! Keep reading to learn about these 33 lucrative home-based business ideas for women (I do number 6 and 13, among others)!
Lucrative Home-Based Business Ideas for Women
1. Ecommerce
Ecommerce is online selling. You can sell products or services, in every price range from $1 to $10,000 and above. When you sell products, it involves sourcing products from a wholesale distributor, managing inventory, handling customer requests, and more.
With service selling, you are selling expertise.
Here are some examples:
Accounting and bookkeeping
Graphic design
Copywriting
Video editing
Proofreading
Transcription
How to get started?
It starts with a plan. Figure out what niche you want to tackle, whether it be home goods, apparel, or logo design. Then, create your website. We highly recommend Shopify. They are a one-stop shop with everything you need to run a thriving online business, including access to experts.
Pro Tip: Check out these 13 things to start selling in your Shopify store
Other activities:
Product sourcing
Warehousing (if pursuing products, not dropshipped)
Setting up business accounts
Getting your business stuff situated (forming your business, reseller permits, etc.)
My first successful run at entrepreneurship was with an ecomm business. I got my biz to $30,000 per month before selling it for a profit. It gave me valuable experience and afforded my family a very rewarding lifestyle.
2. Babysitting
Perfect for lovers of kids and babies. If you have a knack with children, babysitting might be the home-based business you want to pursue.
Perks?
Flexible schedule
No work uniform
Work from the comfort of your home or client's home
Flexible hours
Instant pay
Ability to scale the business with ease
Babysitting is a side business that can meld well with your current lifestyle if you are already a stay-at-home mom with kids. Just take on additional kiddos and charge by the head, starting your own successful babysitting biz.
How to get started?
Make sure to read up on the laws and requirements for your state. There may be restrictions regarding space, property, and more, for child care facilities. If you don't want to run a full fledged babysitting service, you can simply sign up for services like Sitter City or Care.
3. Petsitting
For pet lovers! Love playing with furry friends, taking dogs for walks, cuddling cats? Pet sitting is a fun side gig for pet lovers. If you are a pet owner, you know there are occasions when a pet sitter would be great:
Going out of town
Vacation
Work travel
That's when a pet sitter would come in handy.
How to get started?
It is all about getting clients and no better place to start than your own network: your neighborhood, community, church, school, work, etc. You can put up flyers, place advertisements, etc. The goal is to spread word about your business. Then, book clients, do the work and get paid!
4. Domain Flipping
Domain flipping is growing by leaps and bounds this year.
As more and more are becoming tech savvy, people are starting to take on domain flipping as a side business and it's a very lucrative one to have.
What is domain flipping?
It's like flipping a house. For example, when you flip a house, you buy the house at a low price (undervalued), then you renovate it and sell it at a high price, keeping the difference as profit.
Buy house at $100,000
Renovation cost $20,000
Sell house $200,000
Profit is $80,000
You can actually make a lot of money with flipping domains.
Sellers are getting six figures per year doing this business.
Recently I saw a domain sell for $69 and then flip a few days later for $1,200! Incredible.
Want to learn more? YouTube is the place. Check it out!
5. Website Flipping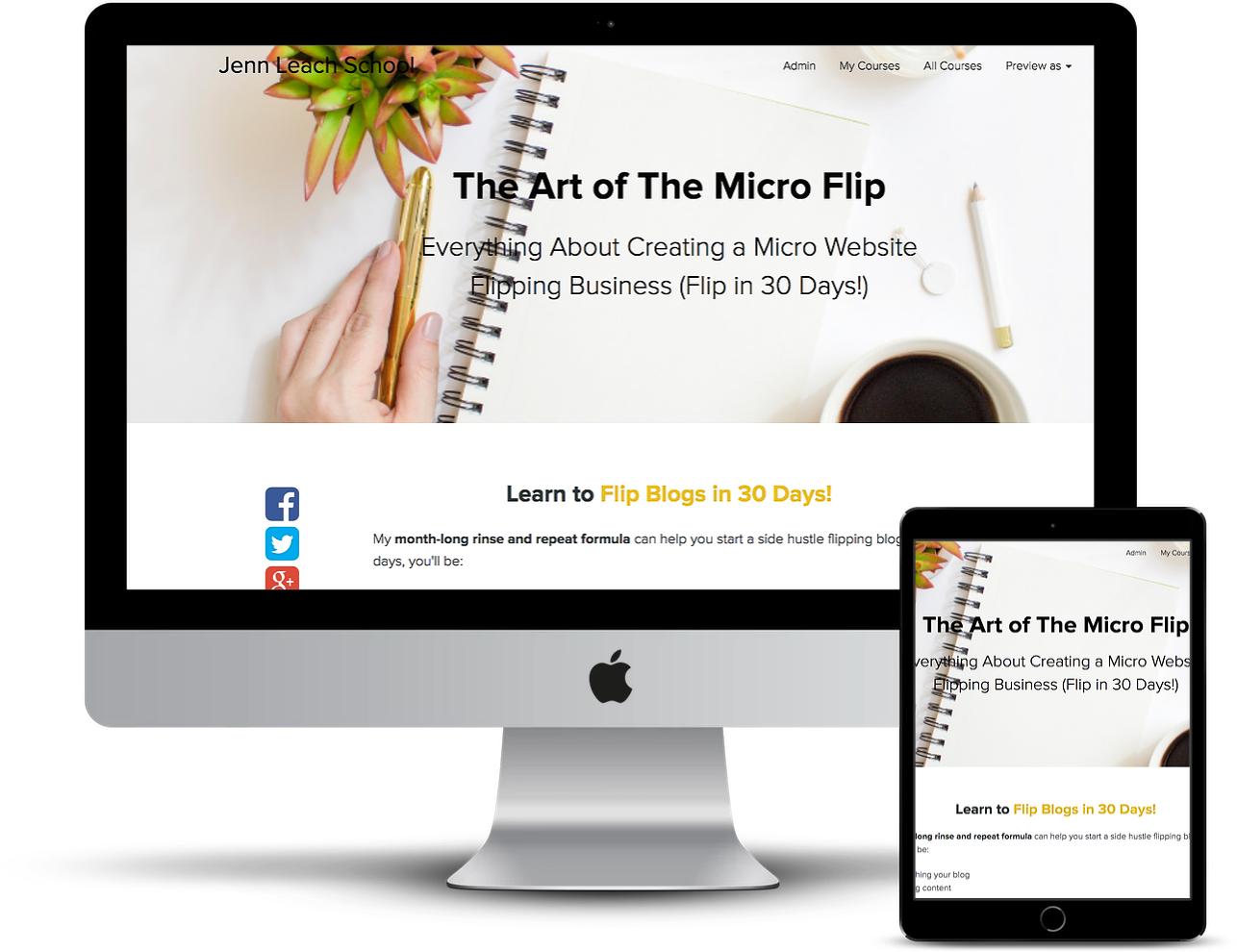 Website flipping is a lucrative hustle that I personally do, on the side. I've earned six figures doing it and it's super fun and rewarding.
How it works?
Like domain flipping or real estate flipping, buy a site or build a site, then renovate it, lastly, sell it for a profit (the flip).
How to get started?
Take a look at our website flipping training to get started.
In a nutshell, you'll begin by picking your niche, creating your site, fixing it up, then you'll sell at some point in the future.
Common questions?
How long does it take to sell?
How long does the entire process take?
How long does it take to build?
How much should I spend to buy a site?
Is there ongoing maintenance? Costs for it?
How lucrative is this?
These questions, answered and more, all in the training, along with a live example of a site that I built and flipped 30 days later, for a profit.
Check out the training to learn more here.
6. Network Marketing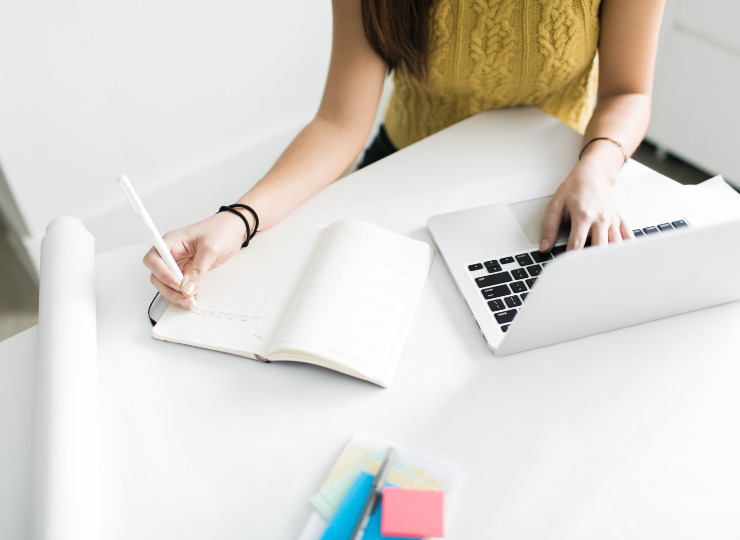 Network marketing or MLM is a very lucrative field. I've seen ladies make up to $11,000 per month in the first 6 months getting started!
It involves working in a team setting. You may or may not be online and you will be helping to sell products to consumers. The team setting is very powerful, and allows knowledge sharing, holding eachother accountable, and allowing you the ability to grow your team by recruiting others, and making even more money.
Some examples:
7. Flipping Goods
You can flip just about anything. Take it from this lady, making $133,000 flipping flea market items!
How does this work?
You can start with stuff around the house.
Go through your home and section off your items you want to sell:
Apparel
Shoes
Antiques
Flatware
Decor
Toys
Sell in these places:
This example:
8. Logo Design
Make money designing logos for people. You can charge hundreds or thousands of dollar per logo! It's extremely profitable.
Perfect for creatives.
How to get started?
Another business all about clients. Get clients!
It would be helpful to start your own website. You can build an online portfolio, showcase your work, list your prices, and more. It's like your online business card. Check out Shopify. Awesome themes, tools, and access to experts to help you with anything about your site.
Where to find clients?
Logo design is a great place to start that can turn into other design work for you. Don't miss out.
9. Consulting Work
Be a consultant. If you are an expert in a field, you can lend your knowledge as a consultant.
Check out these different consultant types:
Business
Operations
Ecommerce
Who is Your Ideal Client?
Anybody who needs help in their job. You'll be paid to listen to their problem and help them troubleshoot.  It's kind of like calling help desk when you have a tech problem, but much more involved. You could help them create a strategy, develop short term or long term plans, etc.
10. Social Media Design
This is another home based business in the design space. Creating graphics for social media is in high demand. YouTube thumbnails, Facebook banners, and Pinterest pins are examples of graphics you might be creating for your clients.  You can pitch clients on freelance networks like Upwork or Freelancer.  You can also find businses through networking and being active in social media.
11. Business Card Design
Business card design is in demand. Get paid to prepare business cards for people. If you are a designer, this is a space you'll want to work in.
How to get started?
Build your client list online and in-person. Design business cards for your own business and hand them out through networking.
Mingle in Facebook groups and other social groups, be helpful and add value. You'll find lots of people looking for help often. I see at least half a dozen (conservatively) requests from entrepreneurs looking for business help/design help daily. Hang out online and pounce on these opportunities to start building your portfolio. Ask for testimonials.
Supplement by going to places like Upwork or Guru and bidding for projects.
12. Designing Websites
Web design is one of the best home based business ideas for women.  New and existing business owners want attractive, professional web design done and if you're a designer, you can bring it to them.
Show off your work by creating a gorgeous website for your web design business.  Then, attract customers and create web designs for businesses working from home.
13. Copywriting
I started my writing career years ago, prepping budget articles for Krazy Coupon Lady. Today, I am the head of content for two major companies.
Writing is great.
Flexible
Lucrative
Freedom
Work from home
Write at home, write on the go, while traveling, in your favorite coffee shop..one of the perks of this profession.
Clients can be found on:
Check out this awesome free writing resource: ElnaCain.com for more tips on writing and booking clients. She's an amazing writer and you'll be addicted to her site.
14. Book Authoring
There is some big money in being a book author. This extends to paperback and digital ebooks. A great way to start your own home-based business. And, you can become a millionaire a lot easier than you think! You don't even have to be a New York Times best seller!
How to get started?
First, start with a niche. Pick a topic you are knowledgeable about and try to be a problem solver. Write a book around that problem. Then, rinse and repeat on multiple books.
The best writers don't stop at one book. You can self-publish on Amazon and other places. Check out the Facebook group 20booksto50K.
15. Instructor Online with Your Own Courses
Teaching courses online is a great source of passive income and a cool way to become rich fast.
This entrepreneur regularly has $100K+ launches. And, this entrepreneur who teaches others how to launch successfully, does $400K+ launches!
Can you imagine?
Promote your course for a few weeks and end up six figures more richer!
How to get started?
You go about this the same way as you would with book authoring. Pick a niche, solve a problem and promote to your audience.
Here are some of my own digital courses:
16. SEO Management
Get paid to manage SEO (search engine optimization). This is a skill many do not have so you'll definitely stand out and be able to make a handsome living doing this full-time.
Search engine optimization involves getting websites and businesses found in search engines. So when a customer searches for "red scarf," your client who sells red scarves will be shown on the first page of search results.
Being found on Google and other search engines increases traffic and increases revenue. It's something that all entrepreneurs strive for.
Getting your content ranked can be very difficult. SEO managers help to close the gap.
17. Online Moderator
As an online moderator you'll be moderating an online group or community.  You will be monitoring discuss topics, making sure members are being civil, following the rules, etc. It's actually a lot of work.
I admin a handful of Facebook groups. Join this blogging group of 5K+ to check it out!
Where to find moderator jobs working from home:
Here are 14 places to find work from home moderator jobs.
18. Social Influencer
Social influencers are becoming more and more popular, now, outnumbering celebrities and they are just regular people.
Your popularity comes from being relatable to others. Your fans can relate to you. They are like you and feel connected to you and your content.
A social influencer making money usually has a strong following online. This might be thousands to millions of followers on any one network or collection of social networks.
How to get started?
You start small, then grow.
Here are some ways to make money as a social influencer:
Brand deals, like partnering with Chili's or Walmart, etc. A video influencer I follow shared his success booking a $30K brand deal for shooting one video for his YouTube platform of 1 Million! Get on our weekly Blogging Bulletin newsletter to get sponsors delivered right to your inbox and increase your sponsor income literally overnight.
Ads: This means that advertising partners show their ads on your space and you earn based on the number of views.
Affiliate marketing: You promote products and services and earn a commission on the sales.
You do not have to have a huge network to be successful or make a full-time income.
Microinfluencers are what brands are targeting, today.
They want influencers with smallish followings that have a close knit bond with their followers.  If you love social media, give this a try.
19. Blogger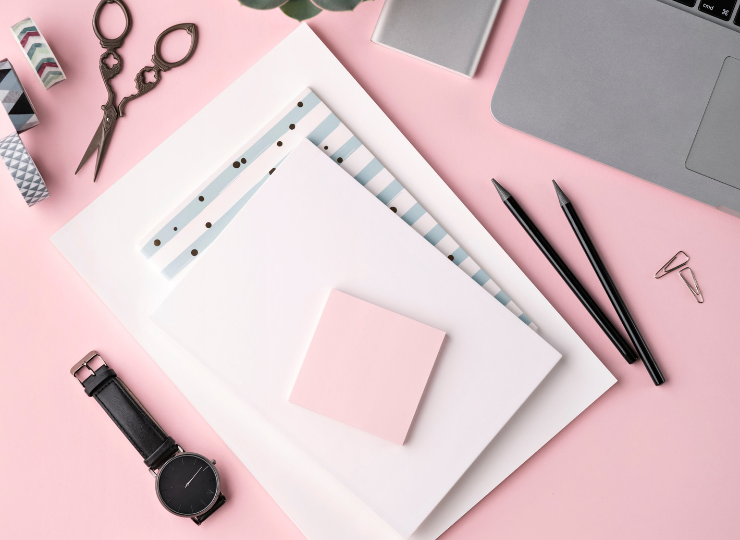 Bloggers are influencers that have a website. They build a website around a niche like parenting, fashion or gluten free cooking, just as examples, and reach an audience interested in that category.
Bloggers can start earning money through methods mentioned above: brand deals, ads, and affiliate marketing.
Check out how to make $1,000/mo with blog sponsorships.
20. Vlogger
You will create a YouTube channel, then make sure you have a recording device like this camera or your cell phone, and start recording. Once you're done, you'll edit the video and put up on YouTube.The same as a blogger but for video. So YouTube vloggers are becoming more popular. They take a video camera around with them and film their life.  It doesn't have to be exciting stuff, just normal day-to-day things and people are eating it up!
To build a following quickly, try these tips:
Publish videos consistently
Do keyword research and use keywords in your video title and description
Create eye-catching, awesome thumbnails
Partner with similar YouTube channels for cross-promotion
Like, comment, support other channels (networking)
Promote your YouTube channel anywhere you can (on your other social channels, on your blog, etc.)
Share with family and friends
21. Sell Baked goods
Are you a baker? You can monetize this in your own home based business. This is actually a dream I've had forever. I love baking. I love sweets. So, naturally..online bakery.
Today, it's easy to do.
How to get started?
You are gonna start with a storefront. You should join a marketplace like Etsy and add your products to store. Then, get on social media and start posting your creations. As sales come in, your brand will continue to grow.
22. Home organization specialist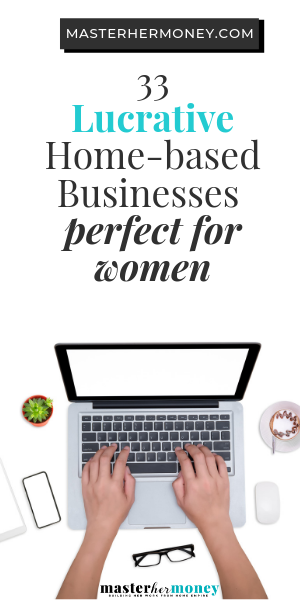 Yes, people can be slobs. So much so that they hire home organizers to fix up their space.
This could be closet organizing, pantry organizing, fridge organizing, or whole home organizing. If you have attention to detail and are organized, and love helping others get organized, this could be for you.
How to get started?
Start a website and start a blog. Do keyword research and rank for terms locally around home organization so when locals search for help in this area, your blog and site will be found and you'll get leads!
Don't forget to include social media too!
23. Linguist
Linguist jobs are in demand.
If you are bilingual or a ployglot, you can get paid to translate for others. Hit up job banks like Upwork or job search sites like Indeed to get started.
24. Transcriptionist
Get paid to type what you hear as an online transcriptionist. You can start your own transcriptionist business or find jobs from transcription sites like Rev.
Generally, there is legal transcription and general transcription. Your clients can include:
Attorneys
Podcasters
YouTubers
Bloggers
Try Transcribe Anywhere's free mini-course to see if you like it!
25. Style Closets
This branches off from home organization. You'll be an organizer or closets. Perfect for organization freaks that love a put together closet. You don't even have to leave your house necessarily. Clients can send you pictures of their space, then you draft up a plan, blueprint, and send it over digitally. Easy!
Sound interesting? Search for closet stylists in search engines and get inspired.
26. Interior home designer
If you enjoy design, try starting a home-based business as an interior designer.
You can get paid to decorate spaces!
A great place to start is by creating your own blog. Take photos of your own space and write stories about it-what inspired you, the color palette, where you found pieces, if you DIY'ed any of it, etc.
Create a business and focus on local clients.
27. Proofreader
Proofreading is just what it sounds like, and yes you can make this a business and earn a lucrative living doing it. Check out Caitlin Pyle at Proofread Anywhere to learn more.
28. Editor
An editor is someone who edits copy.  So you'll be reviewing writers work and making edits.  This means you will have to be a strong writer yourself with impeccable grammar and spelling.
Tons of editor positions are available online. Do a search in Google and head to the job banks.
29. Video editor
This is editing for video. People that need this include businesses that make video and YouTubers.  Go to Upwork and search video editing and you'll find a long list of projects from clients looking for editors for their video.
30. Dropshipping
This is ecommerce where you work with a supplier to fulfill orders instead of you fulfilling them. In a traditional ecommerce setting, you would order supply in bulk from a wholesaler then as customers order, you are in charge of packaging and shipping orders to the customer.
With dropshipping, the dropshipper does all the fulfillment. So, you find a supplier that can also dropship and when a customer order comes in, you provide the order details and shipping info to the dropshipper so they can package and ship the order on your behalf.
This is a cost-effective ecommerce model. It has a low barrier to entry and you can make a lot of money fast doing this. I've done both models and they each have pros and cons. If you have little money for startup, try this out.
31. Email marketer
This is someone who sends marketing emails for businesses. They are in charge of managing the entire email campaign, from growing the subscriber list, to creating engaging content and monetizing the list best they can. If this sounds amazing to you, find jobs on Facebook, specifically in Facebook groups. Join business groups full of business owners and bloggers and advertise your skills. You can also respond to people posting about filling the job position. LinkedIn is another place ripe with jobs like this.
32. Virtual assistant
Start a home-based business as a VA and get paid to help people with their day-to-day.
You'll be like an online personal assistant. Some of your job tasks may include things like:
Email management
Event management
Calendar management
Cold calling
Note taking on conference calls
Meeting scheduling
Social media posting
Accounting and bookkeeping
Hiring staff
What you do will vary based on the needs of your boss.
Finding VA Gigs?
Excellent resource: Kayla Sloan
Join VA groups on Facebook.
Look out for posts from people looking for VAs.
Virtual job groups.
Job banks like Guru or Upwork.
33. Resume writer
Writing resumes is a thriving, in-demand field. It can mean the difference between a job prospect getting an interview or job and not!
If you are a good writer and know how to craft resumes, you can earn a lot with this.
Where to snag jobs?
Local service job engines like Thumbtack, Bark, Home Advisor and more.
Final Thoughts
There you have it, 33 home-based business ideas for women. Enjoy!
What do you think? Comment down below so we can hear from you.