Last Updated on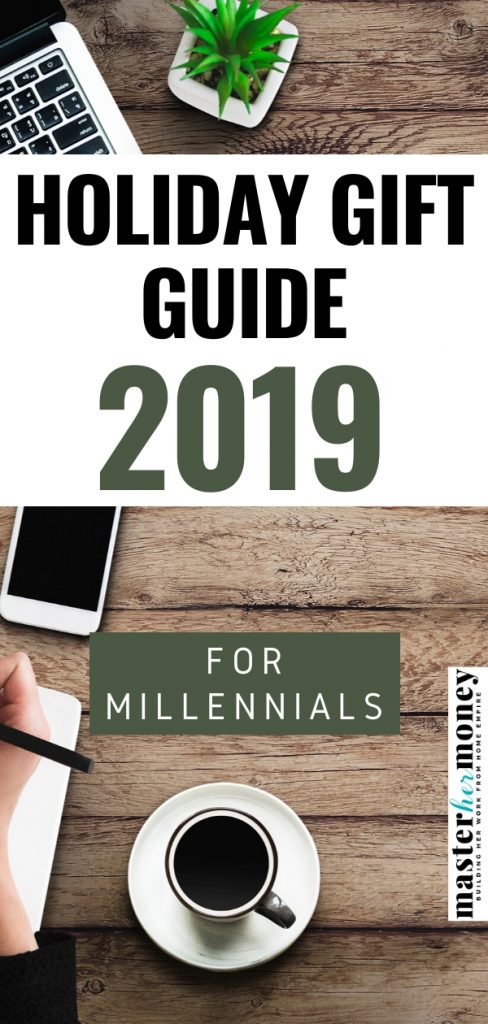 This gift guide is sponsored. All opinions are my own.
This is what you've been waiting for! As we approach Black Friday and Cyber Monday, you're probably wondering what on earth you can buy for your friends and family. It gets harder and harder every year for a lot of folks. That's why we've put together this super easy holiday gift guide to help make the shopping experience easy on you.
Don't you just wish someone would throw a list of gifts in front of you and say "here, buy this!" That's what this gift guide is! We've scoured the internet for some amazing, fun and essential gifts that are perfect for millennials, and really just about anyone at any age. Bookmark this post so you can come back to it later.
Check out our holiday gift guide 2019 for millennials….
Wireless Earbuds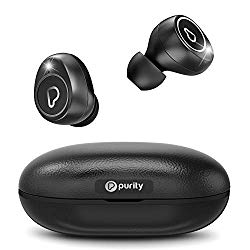 No need to splurge on $200+ name brand wireless earbuds. You can get affordable, great fitting wireless earbuds that bring you convenience and comfort all in one.
These Purity True wireless earbuds have it all.
Go wireless and experience with the freedom of talking on the phone without holding a handset, listening to music and podcasts on the go, and so much more.
If you are a media and music head like me, you know that these earbuds and a total must have, transforming your media and music experience.
Such a game changer.
Click here to check out these wireless earbuds today!
Kitchenori Smart Heated Vest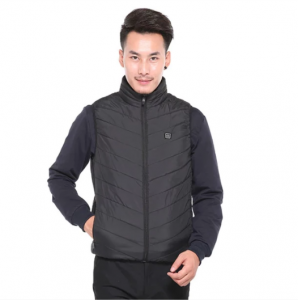 Heated vest, need we say more? If you're living in an area that gets cold, you know this can come in handy.
It's also perfect for outdoors activities like skiing, camping, hiking, and other outdoorsy activities and sports.
This vest keeps your torso nice and toasty so you don't have to brave the cold climate around you.
Unisex and well insulated so it can last you years and years. This is a great gift to get anyone.
You'll love that the material is super light weight. It also has adjustable heating levels so you can find your perfect level of warmth.
Extended sizing, small to 4XL plus, it's over 50% now, limited time.
Learn more about this smart heated vest here.
Vital Sleep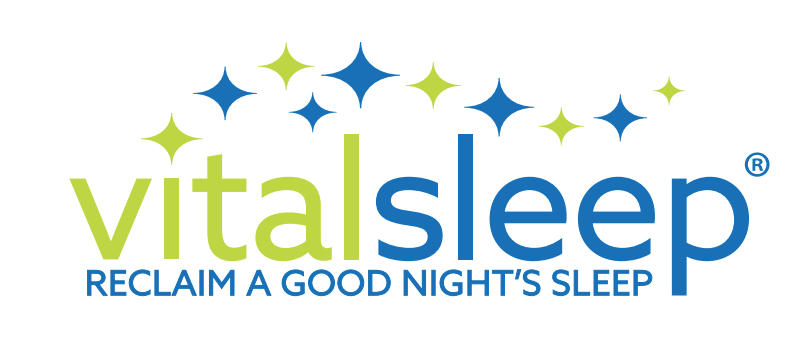 Vital Sleep is an anti-snoring mouthpiece that will totally change the way you sleep. Whether you are a snorer or you sleep with someone that snores, this mouthpiece will change it all. It's the only self-molded, adjustable anti-snoring mouthpiece with the Accu-Adjust System that has helped over 300,000 snorers get a restful night's sleep.
A restful night's sleep is so essential to properly functioning throughout the day.
Have you ever tried operating throughout the day when you've been up all night with a sick child, stayed up late studying or working on a project for your job, or went to a late concert with friends. Your day drags. You feel horrible and there's really no recovery until you restore yourself with a good night's sleep.
Check out all these incredible benefits of Vital Sleep:
Quiet snoring and wake up feeling well-rested.
Eliminate uncomfortable devices that don't work.
Sleep in any position, breathing through your mouth or nose.
Reviews from real customers…
Harry M.
⭐⭐⭐⭐⭐
11/15/19
l.
The device works very well. My wife finally gets a good nights sleep.
Brent M.
⭐⭐⭐⭐⭐
11/03/19
Very Happy!
This device really does work. I've tried so many others that did very little. Highly recommend!
Thomas S.
⭐⭐⭐⭐⭐
10/30/19
Finally!!!
I have tried about 12 other mouth pieces to help stop my snoring along with chin straps. VitalSleep is the only product that has worked!!! I am telling my friends that have snoring issues about this product! No more having to go and sleep in the guest bedroom because of my snoring!
I wanted to let you know how well this is working. Wife is totally pleased; she can sleep again without having to move, and I'm getting better sleep. So, well done. I'm impressed.
RICK R.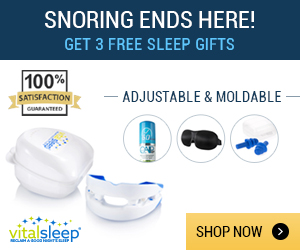 Essential Oil Diffuser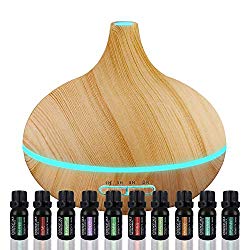 I am a total essential oil diffuser snob. I have about 4 of them in my house and that's not enough. I'd love one for every single room. If you put it in a closed room, the essential oils envelope the room in a lovely, rich fragrance that you'll swoon over.
There are so many different types of oils, you'll surely find one to suit you.
My favorites are lavender, lemon, orange, peppermint, and eucalyptus. The ones I want to try are grapefruit, sage, and cinnamon.
Diffusers are great because that come in different sizes and different price points. You can get a mini at around $10 to $16 or a large one up to $80 or so. You get more for your money (and your time) if you go with a bigger one.
I have a mix of mini's and large ones in my home. The minis are great but it gets annoying refilling them all the time, which can happen. If you're undecided, opt for a larger one.
This diffuser pictured comes with a large diffuser and multiple oils. This is the perfect starter kit to gift your friends or family.
Check out this essential oil diffuser and get yours here.
Heated Socks
This is another must have to brave the long, cold winter season. If you live in a climate that gets cold during the year, you might have experienced frozen feet or frozen toes.
I know when I grew up in the midwest as a child, it was common to get 2+ feet of snow in the winter and be so cold during school recess, the kids would just be huddled up together in groups on the playground, just standing there, haha.
It got cold.
Heated socks are great for those who go through public transit, walk or cycle to work, to keep your feet nice and toasty warm.
Perfect for camping, hiking, RVing in cold areas, or just for all around luxury, to have warm feet and be nice and relaxed.
Check out these cozy heated socks and grab a pair for yourself and all your loved ones.
The Comfy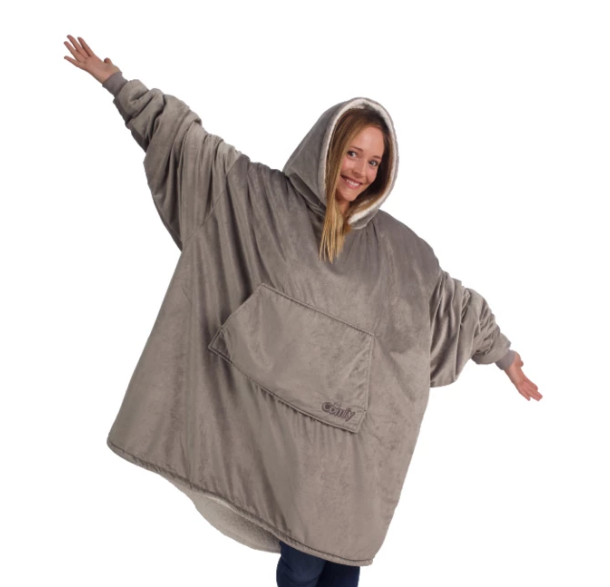 This viral blanket hoodie has exploded over the internet and a must have for a snuggly, cozy experience to relax and revitalize you. Ever felt like you wanted the experience of a hoodie and a blanket?
Get that and more with The Comfy!
In over 14 colors and prints, you won't have a hard time picking a style to suit your personality.
As seen on Shark Tank, The Comfy has it all:
Luxurious, warm, & soft blanket/sweatshirt seen on Shark Tank
One Size Fits All Adults & Teens
Features a huge hood, giant front pocket, high low hem, and ribbed cuffed sleeves
Care-Free Washing, just toss it in the wash then tumble dry on low – it comes out like new
Contents: Outer material – luxurious fleece microfiber. Inner material – premium fluffy sherpa. 100% polyester
30 Day Return/Refund Policy
Invented by 2 brothers & backed by ABC's Shark Tank Star Barbara Corcoran
Patent Approved
Love it, want it? Use #comfycares to tag them on social media.
Grab yours for the holiday season!
Revive Essential Oils

If you're crazy about essential oils like me, these ones from Revive are a perfect gift this holiday season!
The smell is mesmerizing and my favorite has to be the Protect blend. When I use this in my diffuser it has an energizing scent that makes me think of the holidays. It's smells so good.
Revive has so many different gift options on their site, including my favorite: their holiday blend kit
The holiday blend kit has the top 3 holiday blends: Christmas tree, holiday heaven, and Christmas morning.
Essential oils are great for transforming a space using fragrance. It's a lot cheaper (and smells way better) than air fresheners and less time consuming than boiling your own homemade potpourri on the stove and letting that baby run (and burn) all day long.