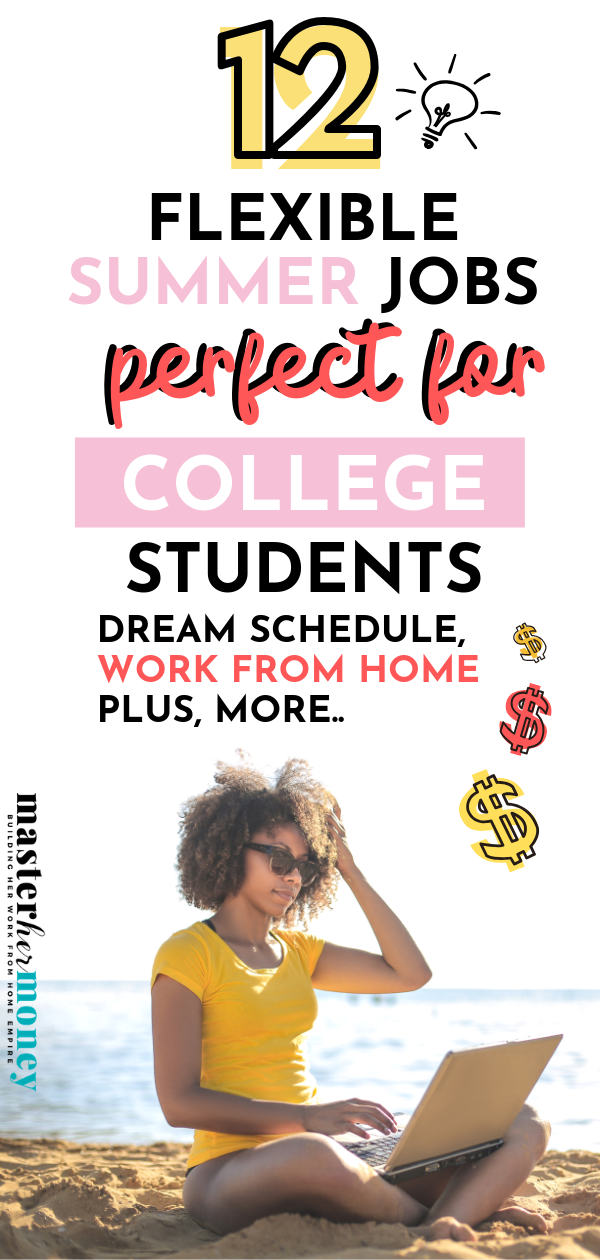 Are you a college student looking for a flexible summer job? It can be a real struggle. I remember when I was in college, juggling my life with school was so difficult, especially in my last few years of college. You want to work but you also need a job that is flexible and can work around your school schedule. You don't know if employers will work with you, and be flexible and you really don't know where to turn. You are in store for a treat. We've got 12 summer flexible summer jobs for college students that we are waiting to share with you!
Whether you need cash now, looking to raise money to fund a summer vacation, or use the summer time off to work your butt off to finance your entire school year, these flexible jobs are just what you are looking for.
You'll love that..
You can get paid daily, weekly, or biweekly

Most of the positions allow you to pick your own work schedule

There's unlimited income potential

You can be your own boss in many of the jobs

A lot of the gigs are amazing for introverts, allowing them to work independentlynd need it soon?
Ready for this list?
Check out these 12 flexible summer jobs for college students, and by the way, did we mention they all let you work from home? Bonus!
1. Paid Survey Sites
Get paid for your opinion with survey sites. I have been doing surveys off and on for years and they really helped me earn some extra cash on the side when I needed it. As I write this, I'm awaiting checks in the mail from survey offers I completed recently! r
Now, you won't get rich doing surveys. And, you cannot earn a full-time income.
Just want to be completely transparent with you but, you can earn part-time income and you'll get to enjoy the perks we mentioned above, like picking your own schedule, working from home, and having control over your pay.
Work 2 hours a week and earn $20 or work 20 hours a week and earn $500..you are in control (these are just examples, by the way).
Here are some favorites to check out…
Related Post You Will LOVE: 6 Scam Free Side Hustles That Paid Me Over $8,000 Last Month
2. BeFrugal (get $10 signup BONUS)
This is a great hustle that lets you earn cash back on purchases you are already making.
For example, as a college student, lets say your grocery budget is $150/month and you also buy essentials for another $50/month, making it around $200/month in regular purchases, not including extras like entertainment, fast food, etc. And, what if you could earn 5% cash back on that $200 bill. That's a cool $10 cash back on purchases you'd be making anyway.
Now, if you consider the higher ticket purchases you may make, like buying a TV, school books, equipment, etc. You can really stack up in cashback offers with BeFrugal.
Think about all the opportunities you have to buy stuff..
Gas
Groceries
Essentials
Gifts
Special occasion purchases
School-related
Work-related
All those purchases can be racking up cash!
You will not earn a full-time income doing this, but it's some extra money, perfect for a college student. I made my first $50 with cashback programs like BeFrugal effortlessly, and got the money deposited right into my PayPal account.
Check out BeFrugal here to learn more.
Swagbucks is an online rewards portal that is multifaceted and allows you to make money in a number of different ways:
Taking surveys
Watching videos
Discovering stuff online
Taking pools
Trying offers
Playing games
And, more!
You can earn a cool $5 bonus for signing up for free, and start earning money right away!
Join Swagbucks here to get started making extra money.
We touched on this above just a bit.
Vindale is one of my favorite survey companies for high paying on-the-spot offers. I've seen surveys as high as $20 each!
I've gotten tons and tons of payments through Vindale, taking easy surveys from the comfort of my couch.
You can take surveys on your phone, tablet, or computer in your spare time. Imagine earning a few hundred or thousand dollars extra per month from survey taking in your spare time.
Vindale is the company for it!
Join Vindale Research for free here.
If you have time in your schedule to do high paying panels, User Interviews is for you!
They pay you for your opinion in an online panel.
You'll get interviewed about your thoughts on a particular topic, either in-person, online, or by phone.
These panels pay $40 to $400 each and take as little as 30 minutes. The panel I took lasted only 35 minutes and I got paid less than an hour later, around $150 in the form of an Amazon gift card.
They have tons of panels to choose from all the time. All you have to do is register for free, complete your profile and apply to the panels you want to join. If you are selected then, you can pick your time slot and attend your panel appointment.
Learn more about User Interviews and join to take your first panel!
I won't say much here. They are INCREDIBLE and pretty identical to the panel opportunities from User Interviews.
I also did an opportunity with Respondent and earned $125!
Join Respondent here for high paying panel opportunities ranging from $50 to $500.
Got skills? If so, Upwork is where you wanna be.
You can signup for free as a freelancer and bid on projects with clients. Here are some of the Upwork jobs I do:
Social media management
Pinterest strategy
Copywriting
Ecommerce consulting
My hourly rate is $25 to $35 per hour and I pick the jobs I want to work.
I've had around a dozen jobs on the network and earned thousands of dollars with it.
Think about it. What if you got paid to play on social media, managing Facebook for a handful of clients.
$1,000/month per client for 3 clients equals $3,000/month
This example is not far off. It can be very attainable.
I see new social media managers make up to $30,000 per month within their first 2 to 3 months..no joke.
9.Blogging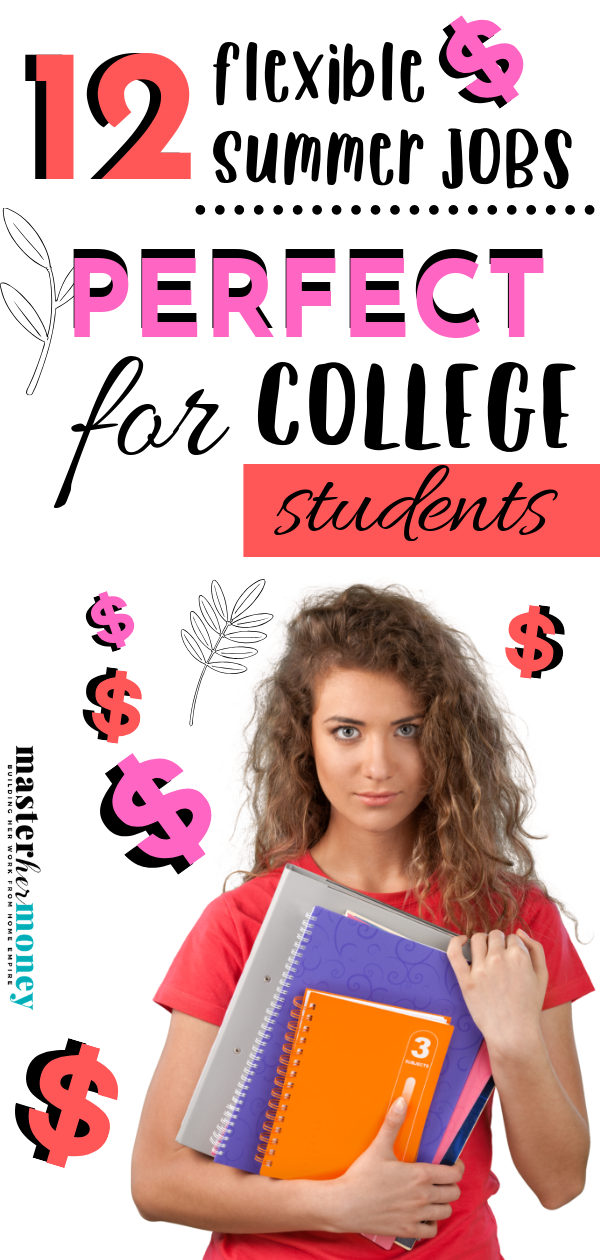 Get paid to blog for a living.
I have earned six figures doing this!
How it works?
First, pick your blog topic. What are you gonna blog about?
Some ideas..
Veganism
Fitness
Fashion
Lifestyle
Parenting
Education
Travel
Then, get your domain and hosting. You can get free domain, SSL certificate and other perks from my favorite host, at around $3.95/month. Who knew blogging could be so affordable?
Lastly, connect WordPress, with their 1-click WordPress install, and then you've got your blog.
Add content, monetize it and start making money blogging!
This blogger makes up to $200,000 per month blogging.
This blogger does around $100,000 per month blogging.
This new blogger makes $7K per month with her new, small blog (this is how she does it)
More on blogging: Quick Guide to Blogging for Dummies.
Get paid to be a tutor.
If you're strong in academics like history, English, science, etc. you can get paid to tutor others!
There is a simple 5-step process:

Their online tutoring platform lets you connect with students easily, conveniently, and flexibly!
Log on when you're available.
Tutor remotely from anywhere.
Get paid on a regular schedule, no invoice needed.
Get paid to write quality, vetted website content.
In order to write at Content Gather, you must meet these requirements:
Be at least 16 years of age

English speaking

You are not required to live in an English speaking country, but you must have a very strong grasp of the English language

You will also need a PayPal account,

All content that you submit must be 100% original and not found or listed for sale anywhere else
Writers can get paid before you sell!
This intelligence platform helps businesses collect actionable and reliable data at scale. Bring your own team or tap into our network of 1.4 million Gigwalkers.
Gigwalk helps companies identify and fix channel execution issues.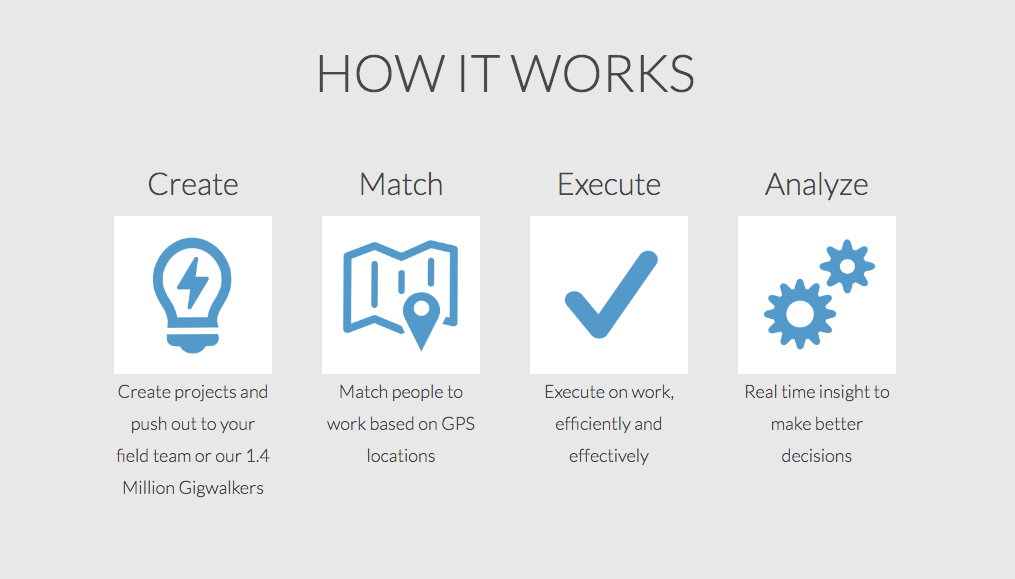 Learn more about Gigwalk and get started today, working as a gigwalker.
Final Thoughts
There you go, 12 flexible gigs for the hardworking college student.
What do you think?
Do you know of a company that has not made it on the list? Comment below so we can keep this roundup growing.