Last Updated on
Are you beating your head against the wall, reluctant to start a budget? There is no need to feel overwhelmed or burdened by the thought of starting a budget. There are actually some little known benefits of blogging.
If you want to get one step closer to financial independence, stop worrying about overdraft fees, stop living paycheck to paycheck and begin to enjoy a more financially fruitful life, keep reading while we shine light on some awesome budget hacks to help you reach financial freedom.
9 Benefits of Budgeting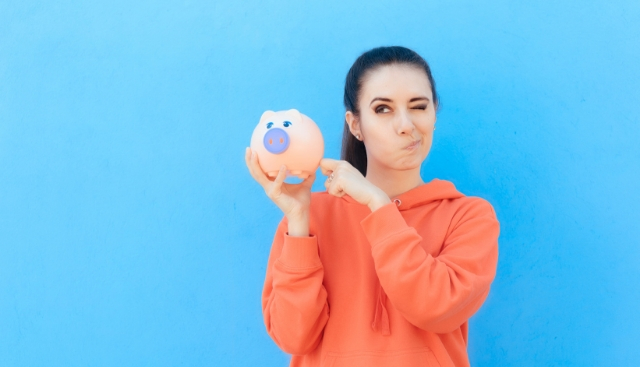 There are so many benefits of budgeting:
Peace of mind
Helps you stay on track financially
Track expenses and spending
Helps you save money
Helps you live financially free
Focus on financial goals
Get organized with your money
Allows you to be prepared for the unexpected
Helps you determine your debtload
If you want to stop constantly being glued to your bank account every time you go to the store, keep reading while we tell you how you can budget your way to a financially free life.
Who Should Budget?
Everybody should budget.
Regardless of your income level, job, background, etc. you should really be budgeting.
If you're working with limited money, budget!
If you are wealthy, budget!
If you're a student, budget!
If you are single or married, budget!
Using Budget Apps
First, you have got to use a budget app.
Back in the day, I remember using pen and paper. If this works better for you, by all means, do it this way.
With pen and paper, it was simple for me.
I'd just jot down my expenses and due dates. Then, I'd write down my pay dates. I got paid biweekly so that means my paycheck dates were different every single month. So, I kept on top of this.
Here are some budget apps you can check out:
Mint
YNAB
Everydollar
Digit
These are really great. Some are free, some are paid.
The idea of a budget app is to have your own little smart app connected to your bank, that tracks your spending, helps you stay on track financially, alert you when your balance is getting low, let you know when you are close to meeting a financial goal, and more.
If you wanna try this, JUST DO IT!
I procrastinate big time.
Before I got Mint, I had wanted to try the app for months.
My sister finally mentioned it to me after she was interested in trying it out. I actually downloaded it to my cell phone but DID NOT use it for months. I didn't connect it to my bank, I didn't sign up..nothing.
Then finally, I'm like "what are you waiting for," thinking to myself.
So, I got it all set up and today, I LOVE IT!
If you wanna try a budget app, just go for it.
Life's too short..hehe. It's true though.
Pay Yourself First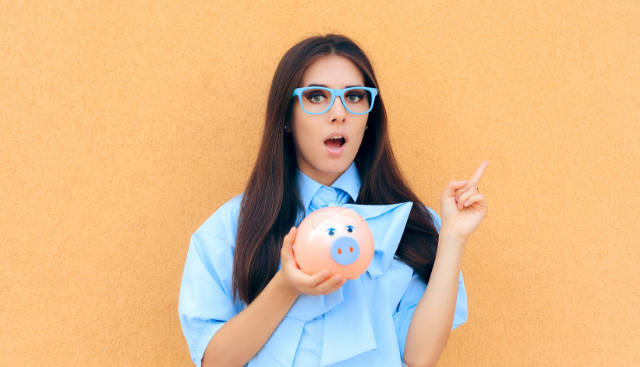 The minute I got paid, I paid myself first!
Paying yourself first means contributing to your savings above all else. It is really easy to do this.
If you have direct deposit, most employers and banks will allow you to set up multiple direct deposits. And, when you do this, you just $X to deposit to savings automatically. This means you never have to manage the transfer from checking to savings, which takes a lot of the temptation out of possibly spending that money, instead of saving it.
Paying yourself first also means participating in any 401(k) or IRA program your employer has set up.
My former employer used to do an 8% match which means they match dollar for dollar up to 8% when you contribute to your retirement account.
Growing Your Savings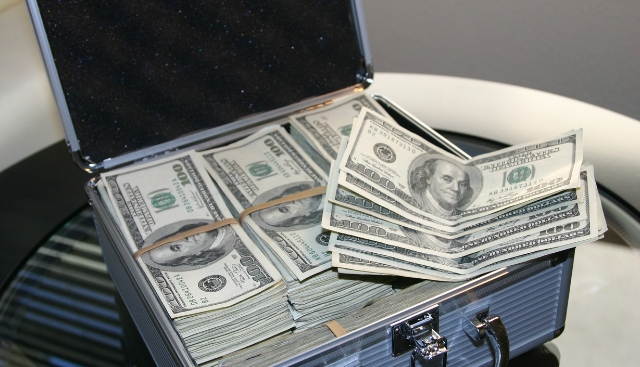 Boosting your savings account is so important, for the short-term and long-term.
For the short-term, you'll enjoy peace of mind and you can rest assured that the unexpected can be paid for, like:
Car repairs
House repairs
Dental or medical emergencies
And, more!
This summer alone, our family encountered these expenses:
Car repairs (paying deductible as a result of car vandalism)
Dental surgery (my husband had 3 root canals)
That was just this summer.
Anything can happen at anytime and when you need to take care of business, you don't want money holding you back.
This is one of the many benefits of budgeting. When you budget, naturally saving goes along with this. You can save better and consistently, helping you have that money set aside in case the unexpected may arise.
Saving on Groceries
You can budget your grocery spend and save a ton of money.
I save on my monthly grocery spend through a variety of methods, including;
Couponing
Grocery apps
Cashback apps
A little trick I learned a few years back about saving the MOST money on groceries is to actually plan your food list around your coupons.
Many people do it the other way around. They first make a menu and then create their food list and buy groceries according to the menu they planned.
You've got to do it this way: first, find coupons and deals on food, then create your food list around those coupons/deals, and lastly create your menu based on the food.
It's a different way for sure, but if you want to save the most money on your food, this will help you accomplish that.
Couponing
Ok, so couponing. This is easy.
You clip coupons or get digital coupons, then apply them to your purchase total at checkout.
Where to find coupons?
You can find paper coupons (that you clip) in these places:
Grab a Sunday paper (or multiple) and clip your coupons. In the mail, you probably get a Valpak, which is an envelope full of coupons for the area. You may also get coupons to retailers and deal flyers to places like Bed Bath & Beyond, your local grocery store, Costco, and more.
Pro Tip: Love a brand? Contact that manufacturer and share your love for the product. The idea is to get them to send you coupons and the kicker, you don't even have to ask! Just pay them a compliment and watch your mail for coupons!
You can find digital coupons online, either at a manufacturer or grocers website OR through a coupon site like:
Grocery Apps
These apps work in a variety of ways:
Help you find local deals and scope out sales on groceries
Get cash back on your purchases
Help you get organized by creating a digital list
And, more!
There are so many coupon apps. My favorites are Ibotta and Checkout 51. These ones are fun because they are easy to use (perk) and they let you scan your receipt for cash back!
Others to Take a Look At…
You are gonna find that these grocery apps are FREE so there really is no reason why you shouldn't be using them!
Final Thoughts
I hope you enjoyed these 9 benefits of budgeting and other ways of saving money to contribute to your budgeting goals.
Are you gonna start budgeting?
Share your thoughts down below!